This portable dental unit is made of high quality aluminum alloy materials, coming with all basic functions for dental use. All the accessories are included inside the box. It's easy to transport or carry out.


Specification:
Supply Pressure: 110V~220V/50Hz~60Hz
Power: 550W
Speed R.P.M: 1400r/min
Air Flow: 65L/min
Pressure: 0.6Mpa
Noise : 39dB(A)
Weight: 12Kgs
Dimension: 48cm×34cm×37cm

Standard Accessories:
High speed Handpiece Pipe 1 set
Low speed Handpiece Pipe 1 set
Three Way Syringe 1set
Oilless Air Compressor 1set
Water bottle 1pc
Suction System1pc
Drain bottle 1pc
Foot Control 1pc

Note: This portable dental unit does not have the trolley and wheels. It looks like a suitcase.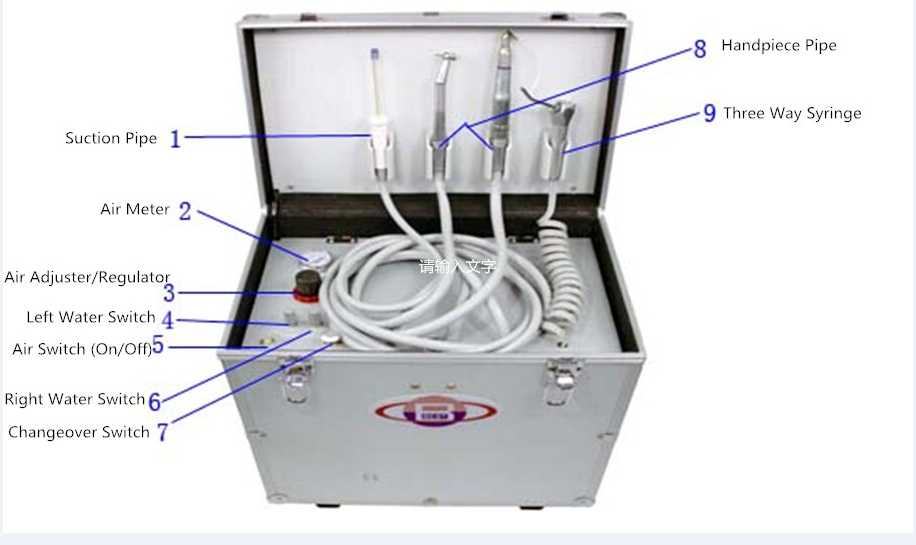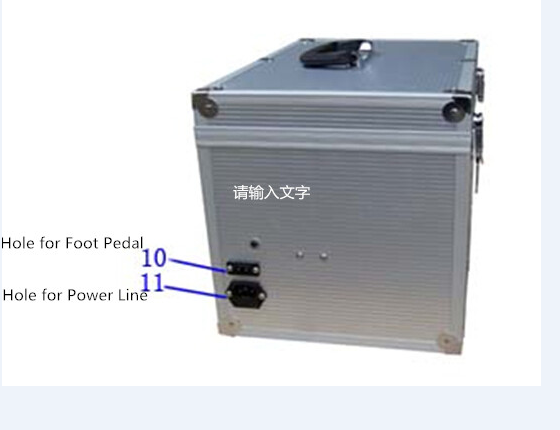 Looking for more dental equipment at ishinerdental.com