Sun® Autoclave Sterilizer 18L-II Vacuum Steam
This Autoclave is specially designed for the occasions in use of frequent sterilizations, which can be applied in sterilizing for the tooth device, operation device, Sanitary Material and other heat-resisting articles existing in the Dept. of Stomatology, Ophthalmology and lab. It is equipped with the microprocessor for intelligent control and man-machine interface for convenient operation. With the distinctions in displaying parameter and condition actively, evaluating malfunction automatically, shutting off for self-protection automatically in case of excessive temperature and pressure.

Features

1. Fuzzily computer controlled and digital bright show. The interface is modularized panel for easy operation.
2. The alarm system of full waste water completely avoids the waste water circulation sterilizing.
3. With automatic alarm system of breakdowns, you can grasp the status of machine operation dynamically at any time.
4. Humanized design of water drain makes it more convenient to dry.
5. With built-in printer, the process of sterilization will be conveniently recorded.
6. Double-layer protection:Door lock with interlock protection, inter-cavity pressure, the door cannot be opened.7. Sound hint:Buzzing hints when disinfection is over or system is lack of water.8. Convenient maintenance aided by auto failure detection. 
7. Display window in Autoclave Sterilizer 18L-II is is larger than old one
8. Pressure unit in Autoclave Sterilizer 18L-II changes to Kpa from Bar
9. In vacuum state, Autoclave Sterilizer 18L-II will show the actual negative pressure while the old one would show "-p"
10. Temperature displays more than one decimal in Autoclave Sterilizer 18L-II, more accurate
11. An increase in the error code helps us judge machine problem
Specifications
Rated Voltage

220V±22V, 50Hz±1Hz

110V±11V, 60Hz±1Hz

Rated Power
1800VA / 2000VA
Sterilizing (Pressure/temp.)
0.9-1.3kpa/120ºC, 2.0-2.3kpa/120ºC (Both of above are Under Standard Atmospheric pressure)
Fuse-Melting pipe
T15A / T30A
Capacity of water tank
2L
Water Consumption volume per recycling round
0.3L
Operating Temp
0-40ºC
Inside dimensions
245*355mm
Outside dimensions
650*520*500 mm
Weight
56kg


Please Note:
1. The autoclave must be placed on the horizontal working base.
2. Must use the distilled water for the purpose of lasting the working life.
3. There shall be no clog to the air cooling window on the outer surface.
4. The object apparatus to be sterilized shall be placed on the device plate with enough clearance retained in favor of the air circulation inside the sterilizing room.
5. Empty the water inside the cooling water collecting tank frequently. Usually, the cooling water collecting tank shall be emptied once the water storing tank emptied.
6. Must revolve the door handle to the terminal side while working.
7. Don't open the door of autoclave when seeing the "0" displayed on the pressure indicator.
8. Not be too closed to the door of the autoclave in case of scald when open the door.
9. Shut off the power before discharging/installing the sealing ring, and the work shall be carried out after further sufficient cooling in case of scald.
10. Don't drag or drop the autoclave during relocation period of the autoclave.
11. The protecting ground shall be reliable.
12. Equipment must be used away from the magnetic field.


Packing List
| | | | |
| --- | --- | --- | --- |
| Product Name | Quantity | Product Name | Quantity |
| Autoclave Sterilizer Vacuum Steam with printer | 1 | Draining pipe | 1 |
| Tray | 3 | Plug | 1 |
| Braket | 1 | Manual holder | 1 |
| Fuse | 2 | Operation manual | 1 |
| Measuring cup | 1 | Sealing ring | 1 |
| O-Ring of tap | 2 | Printer Paper | 1 |
Operation steps of Autoclave Sterilizer 18L Please visit here
CE certification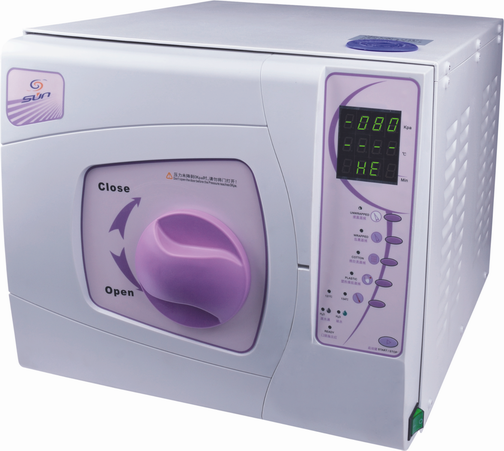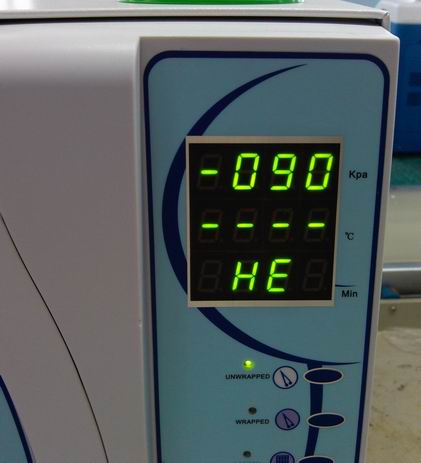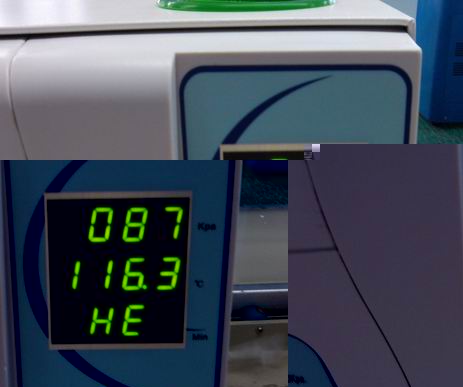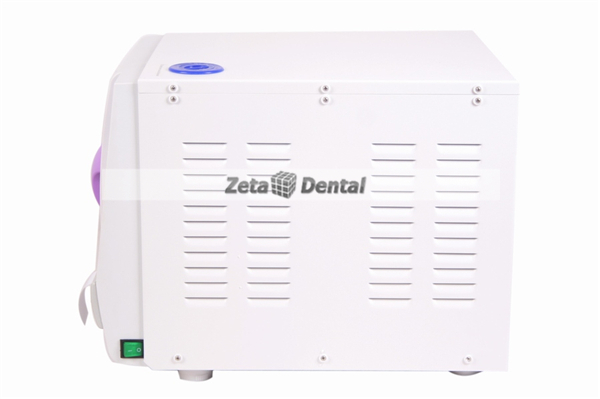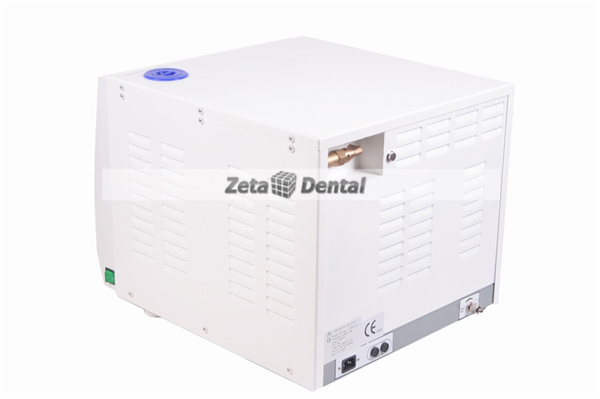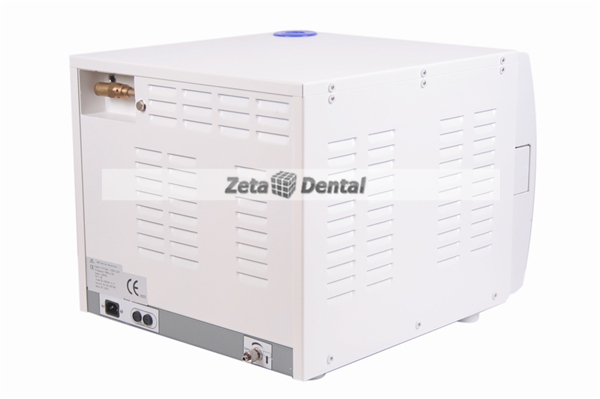 Looking for more
dental equipment
at ishinerdental.com.