LY

®

All-Functional

Dental High Speed Push Button LED Handpiece Air Turbine Instruments Kit 4 Holes


For this dental handpiece unit, there are five LED push button handpieces with quick couplings in total. There are 1pc of 45 angle single spray handpiece, 2pcs of standard head triply spray handpieces and 2pcs of torque head triply spray handpieces. They all come with LED lamps. All handpieces come with rotated quick couplings, which can avoid water and air leakage. They can meet your different needs.
Features:
1. 5PCS quick coupling led light high speed handpiece
- 1pcs 45° angle push button
-2pcs standard head push button
-2pcs torque head push button push button
2. New design the motor and the handpiece separate. As you know the led handpiece have a weakness when after many times to sterilize the light will broken, but we make the motor separate no need sterilize, so it will reduce the broken percent .
3. The screw design help the quick coupling handpiece to avoid the problem of water and air leagkage.
Specifications:
1. Working Air Pressure: 0.2~0.3Mpa
2. Water pressure:198Ka(2kg)
3. No-load Speed>320,000 r/min
4. Noise: ≤65dB
5. Rotational Speed: 35000-40000R.P.M
6. Applied bur: 1.595-1.600mm
Package with:
1pc x 45°single spray handpiece LED push button
2pcs x standard head, triple spray handpieces LED push button
2pcs x torque head triple spray handpieces LED push button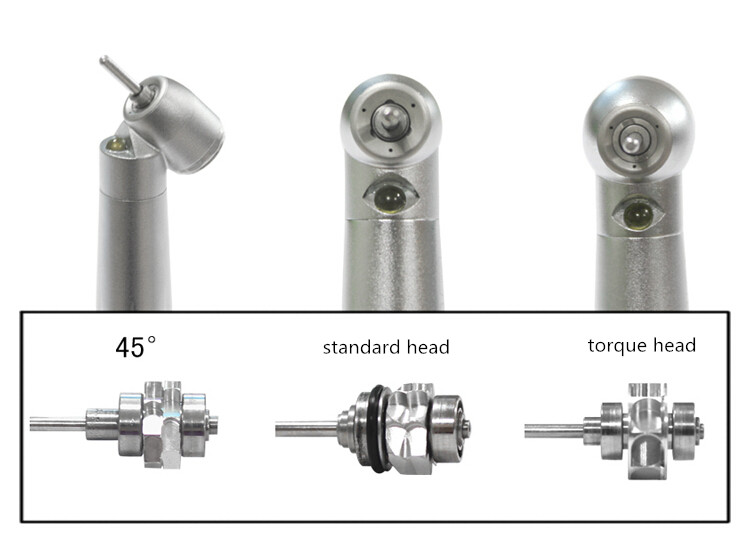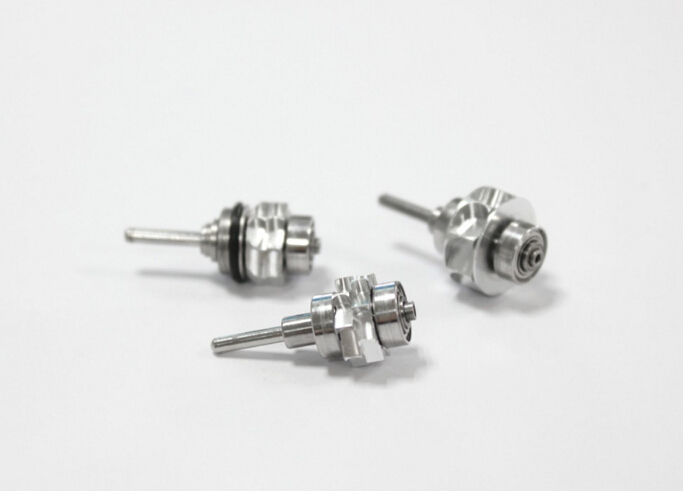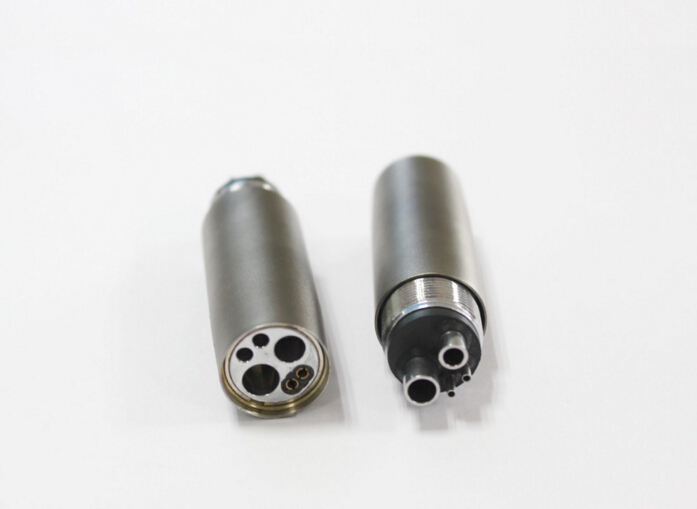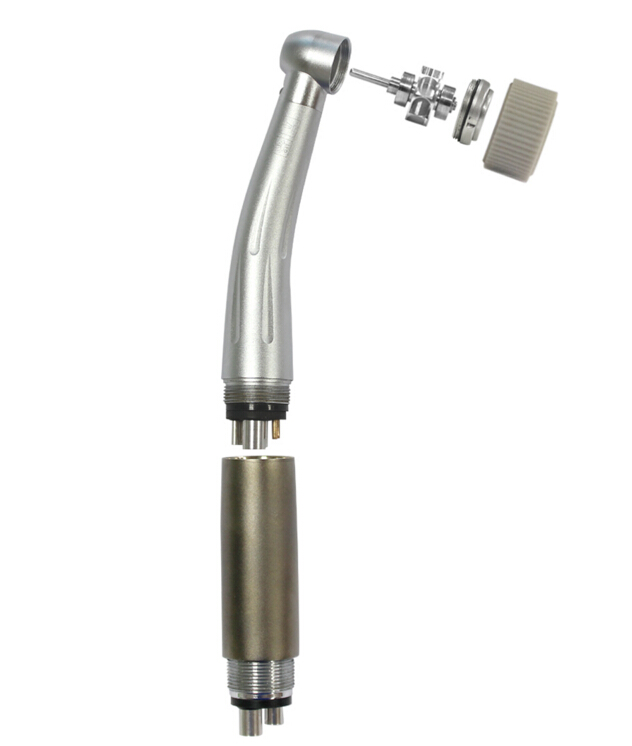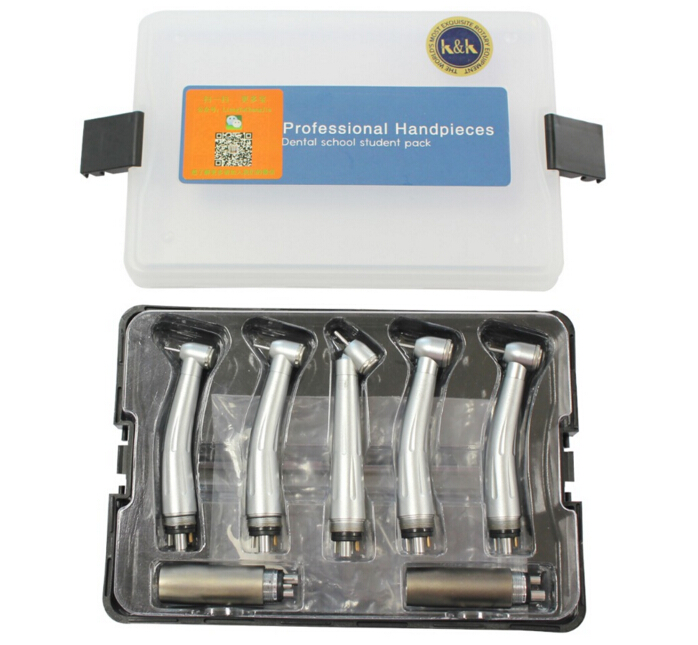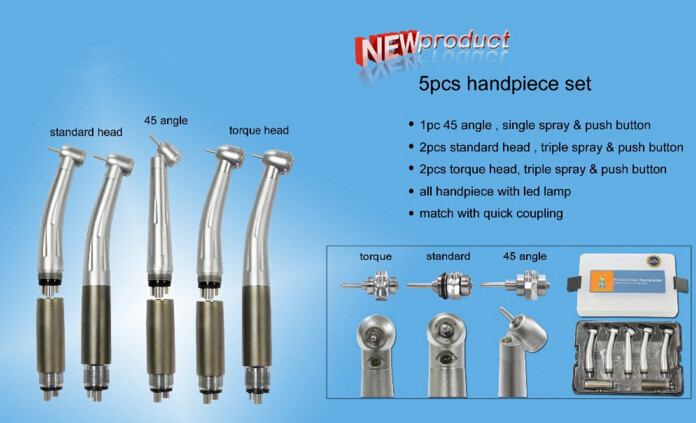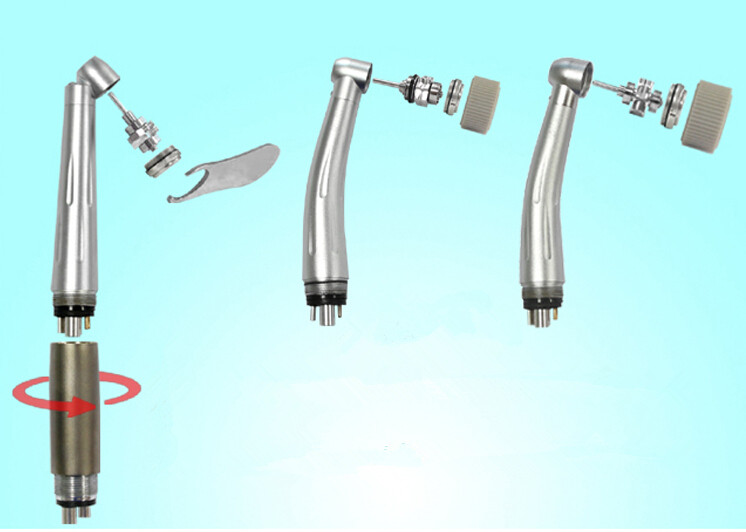 Looking for more
dental equipment
at ishinerdental.com.